That's what Dee calls me, or anyone for that matter.

[You can opt to skip this paragraph]
The past couple of days have been better, apart from the binging and junk that has been entering my body. I have to thank everyone who offered listening ears though I wasn't too keen on repeating myself over and over again. Also, special thanks to Ben, the closest thing to me as of now, Hilary who spent time off gdop to talk to me, I really appreciate it [more walks soon alright?], Bridget, my mentor [and friend] and everyone else who bothered to hear me out. Okay, blah blah blah, I doubt you'd want to hear all these crap.

So anyway, I baked two days ago! Black bottoms [chocolate and cream cheese] and Cherry filled vanilla cupcakes topped with buttercream frosting. Also, chocolate Florentine cookies.




The two behind it all, my helper! who helped much with the washing up and the baking of the cookies and me of course XP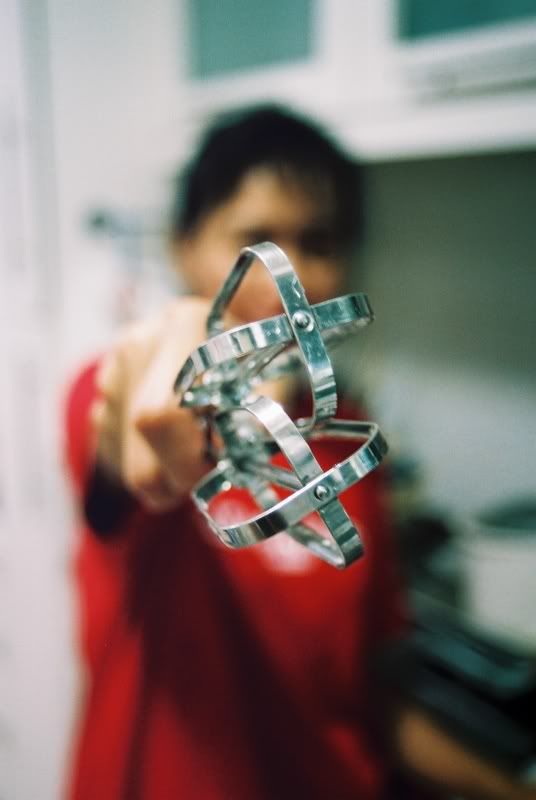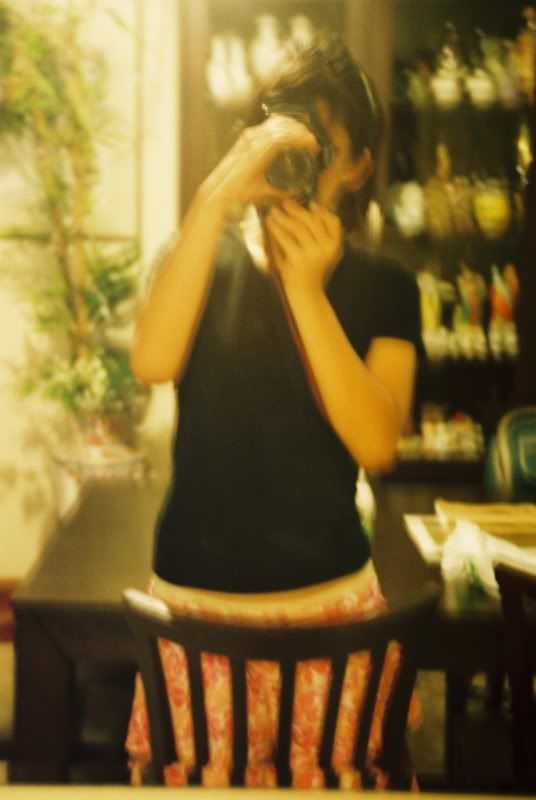 cupcakkkkeeess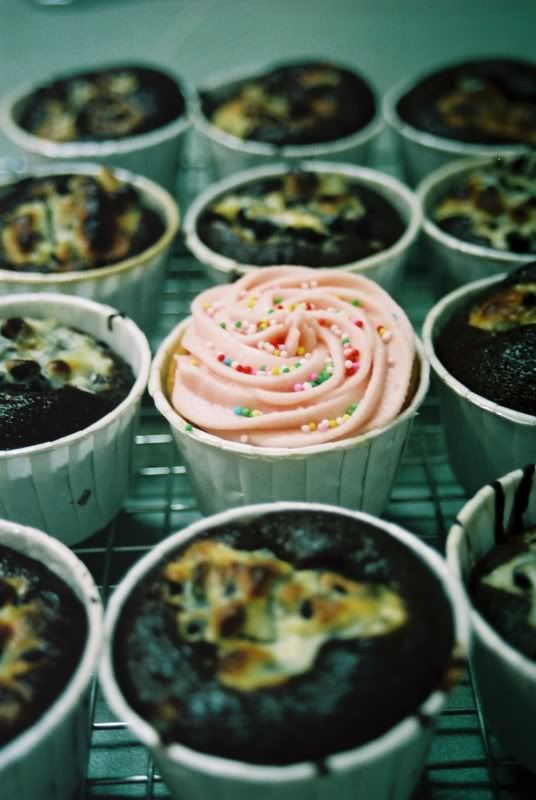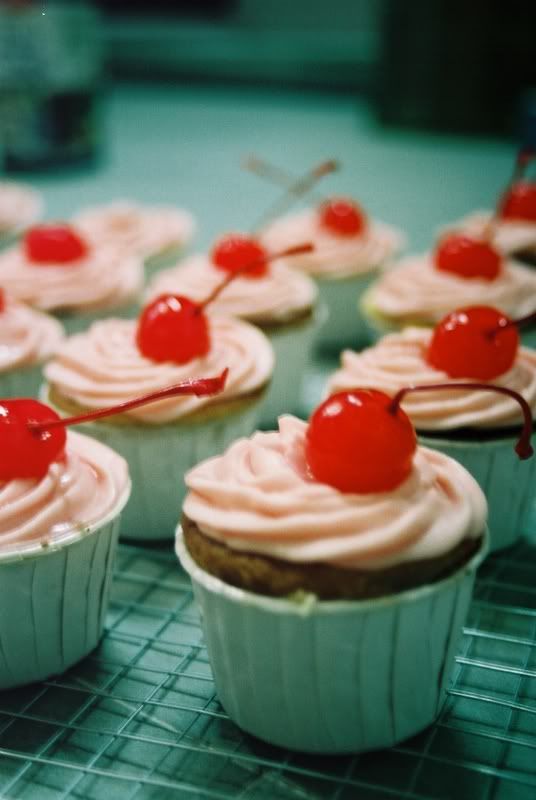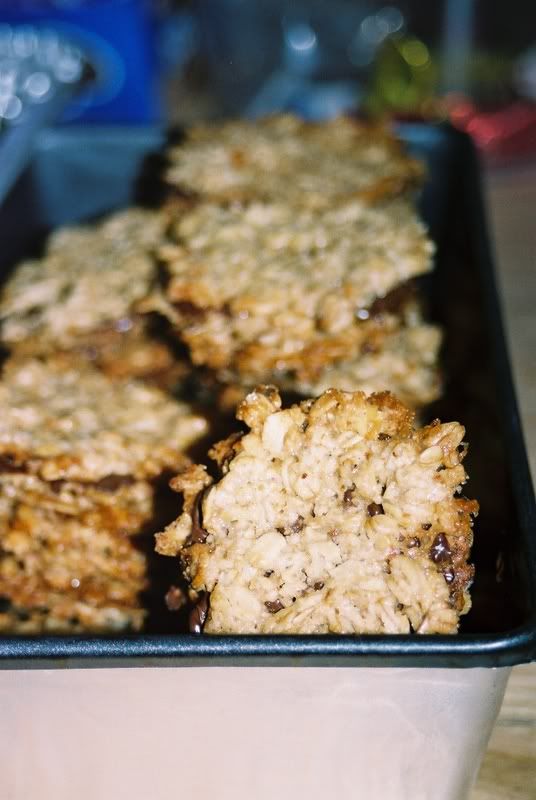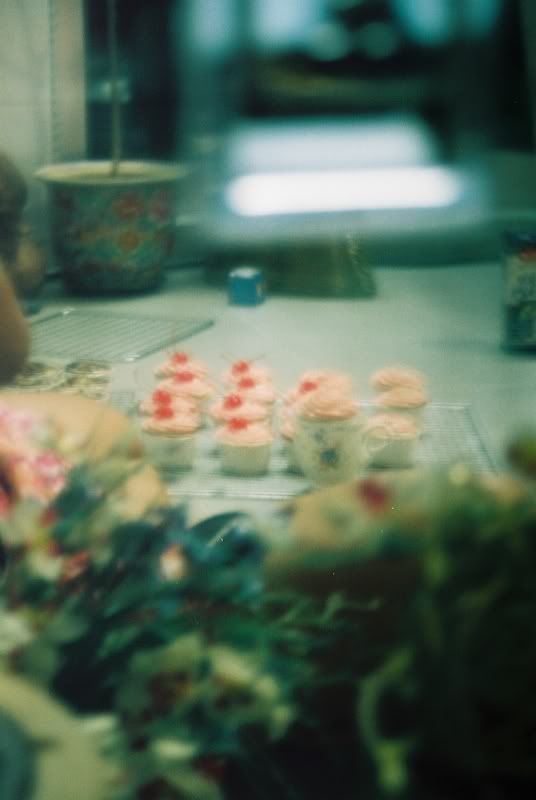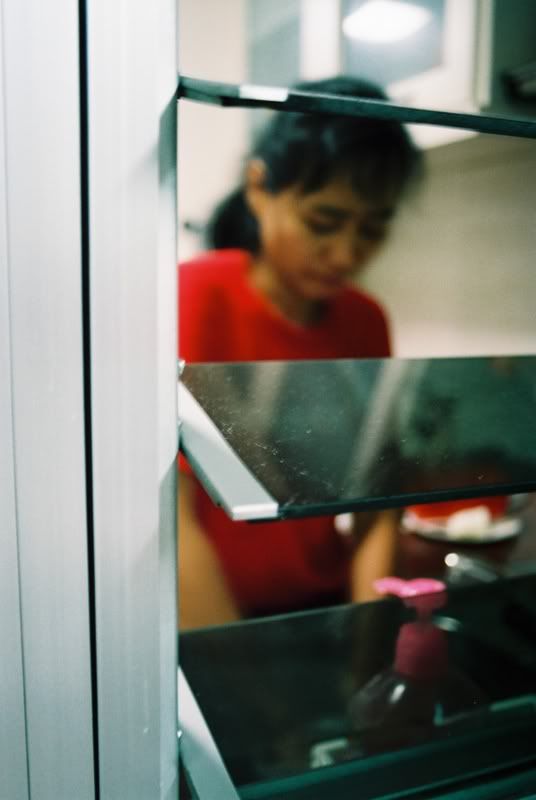 washing up!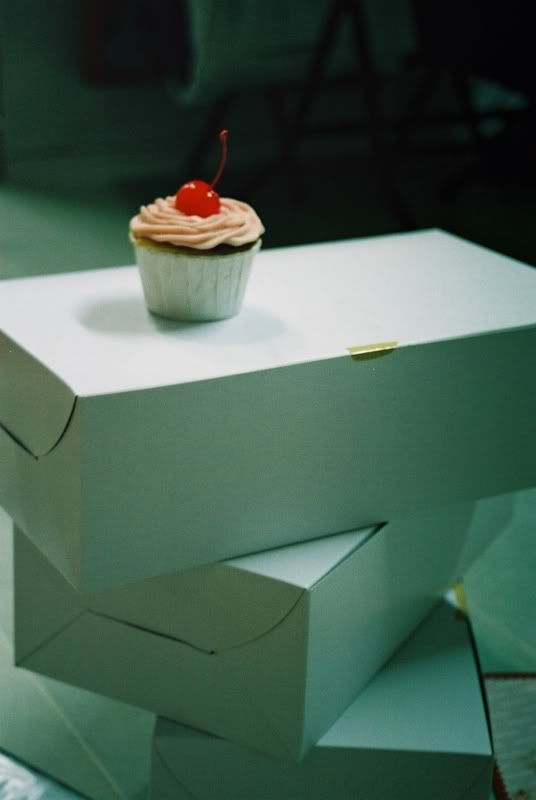 packing up and all ready to go! For Michelle, Miko, Hilary and Ben
And today, I just came back from a trip to Pulau Ubin with Cyrus and Justin to plan for the youth outing. All went well and I had subway after. Didn't manage to drop by Salvation Army but it's alright, there's always next time. I've got to pick up something for
toffeeappledays
![Sorry for the delay, I've wrote your letter but I haven't got anything nice to include it in] I shall visit MAAD tomorrow. Some photos from Ubin the last time I went with Cyrus, Justin, Ben and Zach.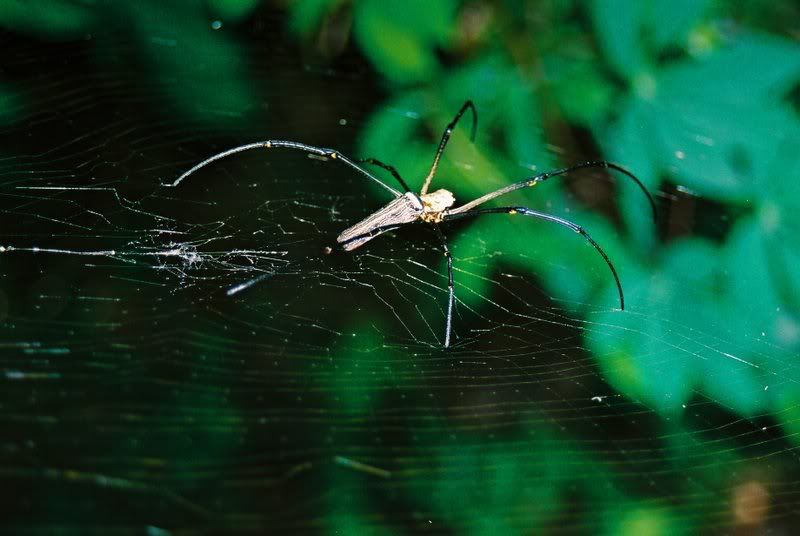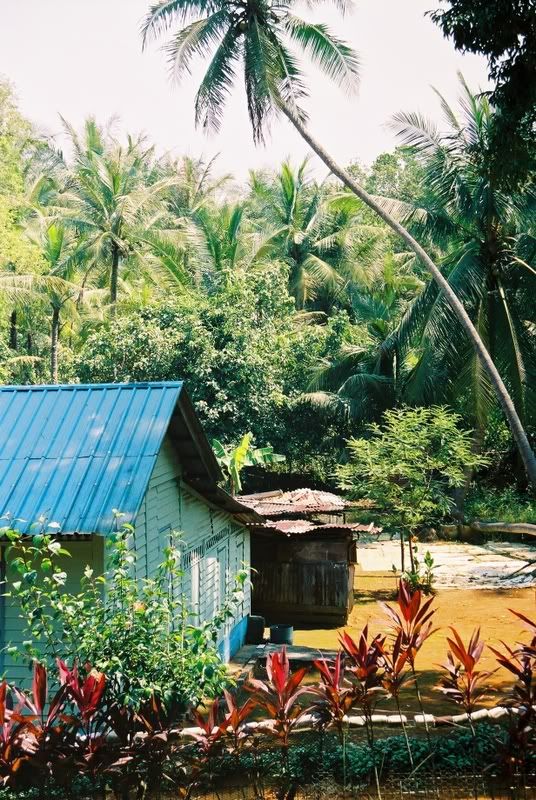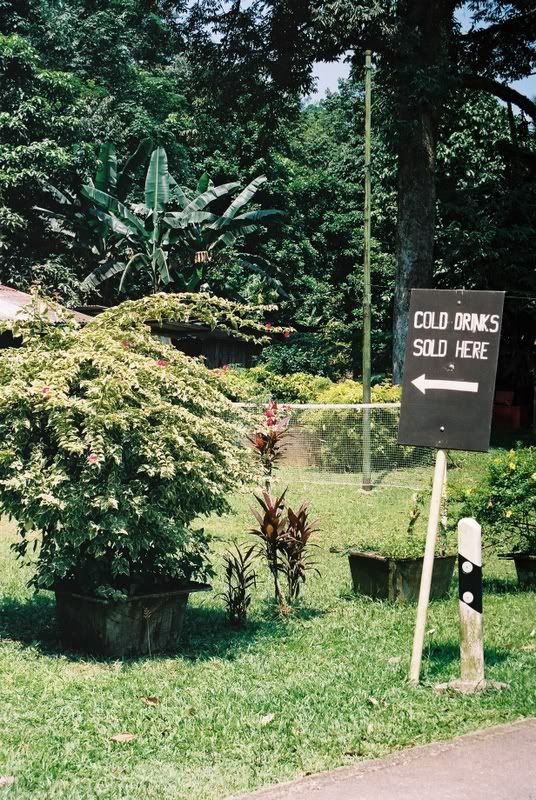 Another reason to be happy, I've been drawing quite a bit lately. Scans up soon, I hope.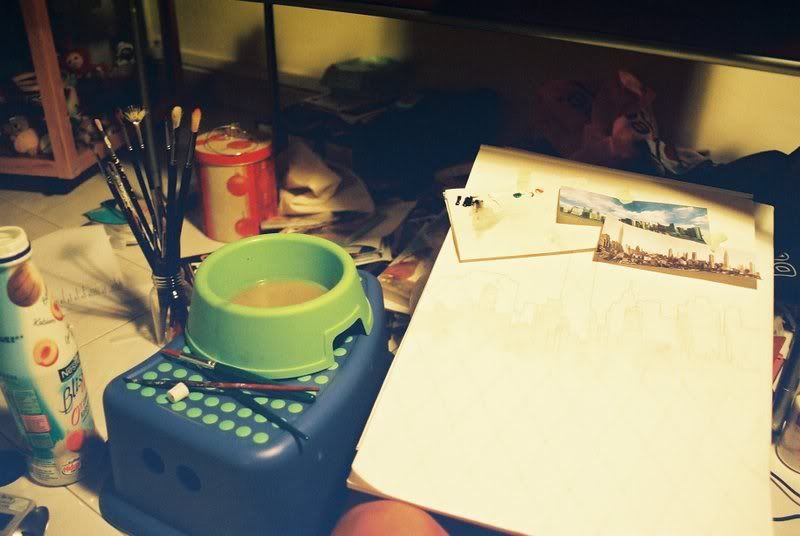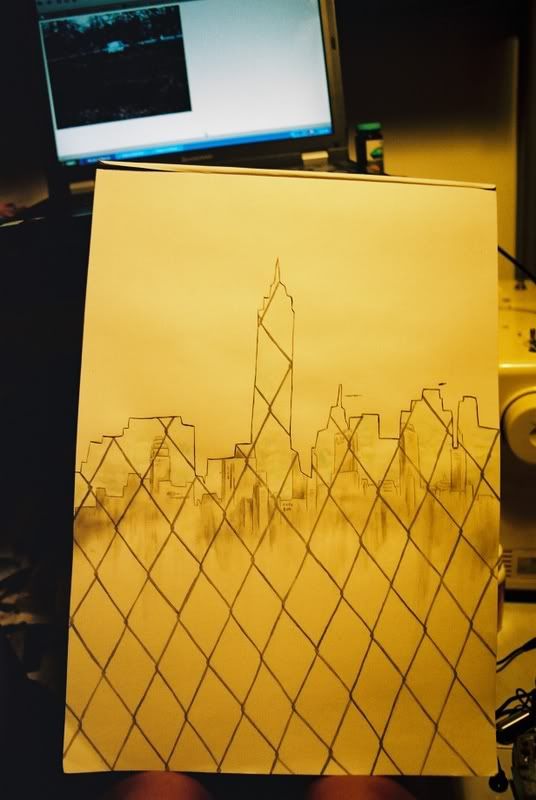 Anyway, thank you for reading, whoever you are. I must request though, for you to post a comment and tell me who you are, something about yourself maybe. I'm just curious to see who reads about my awful life, hah. So please do say something, whether or not you like/hate/love me. Thank you again, I'm off to work.
ps. sorry for ruining your friend's page, I really hate cuts\
pps, I LOVE FILM, I like how my photos didn't turn out perfect. Die digital! [Then again, I'm pretty sure I'd wind up getting one] Urgh, time to save up for my canon A1. Film, film, film